We are delighted to announce that Bookham Stamp Club have recommenced live meetings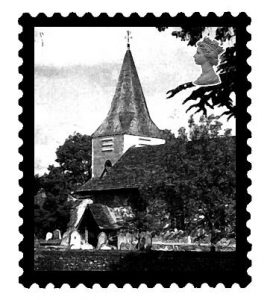 WELCOME TO BOOKHAM STAMP CLUB
Bookham Stamp Club was founded in 1993. The Inaugural Meeting, attended by 20 people, was held on the 25th March at the Old Barn Hall in Bookham, when the formation of a stamp club to meet on a monthly basis during the daytime was discussed and agreed. Over the following years, the membership grew to over 120 members. Today, we have at total membership of 90 members with up to 60 members attending our monthly meetings.
We have hosted the Annual Spring Convention and Fair of the Federation of Surrey Philatelic Societies on six occasions and provided the venue on two other occasions. Since the club was formed, it has participated in Bookham Village Day, which is held in June every year and is a festive day for all. Among other activities, the club raises money for two charities, namely Save the Children Fund and SeeAbility.
Because of the club's bold move to hold meetings in the afternoon instead of the usual evenings, the club earned recognition by being awarded the Initiative Award for New Horizons at the Rowland Hill Awards in 1996, which were sponsored by the Royal Mail, the British Philatelic Trust and the Association of Philatelic Traders.
At Club meetings we have a wide range of Speakers with Displays. The Club purchases Stamp Collections from private collectors and from Stamp Auctions, which we break up to sell to Members at very advantageous prices on our Sales Tables.
The Club runs a successful Stamp Exchange Packet. Members can make up books of stamps, from their unwanted material, for sale to other Members via this scheme.
We are interested in purchasing unwanted collections, so if you are thinking of selling, or indeed need advice concerning your collection, contact David Bravery on 01372 452537. We feel that we have built up an extremely good reputation locally, and we are prepared to offer very competitive prices.
If you are new to stamp collecting or want to renew your hobby, come along to one of our meetings when you will be warmly welcomed. If you wish to find out more details before attending, contact our Membership Secretary, Fred Mitchell on 01372 374614.
Bookham Stamp Club is a member of the Federation of Surrey Philatelic Societies (FSPS) and the Association of British Philatelic Societies (ABPS) and is affiliated to the Bookham Community Association (BCA)