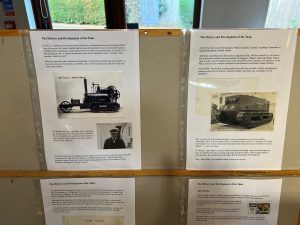 In December the 41 members enjoyed the usual festive buffet lunch supplied by Harrington's.
The Roy Gilbert Cup was presented to the overall winner, Simon McArthur by Roy's wife Frances. Frances said a few words about Roy and how proud and happy he was being a member of Bookham Stamp Club.
Members also enjoyed a presentation from Malcolm Cole on 'Tanks' and 'WWI The Long Journey Home.'
A wonderful afternoon was finished off with the raffle, the star prize being a £80 hamper, won by the Packet Secretary, Julia.